Teyana Taylor vlak voor optreden met spoed naar ziekenhuis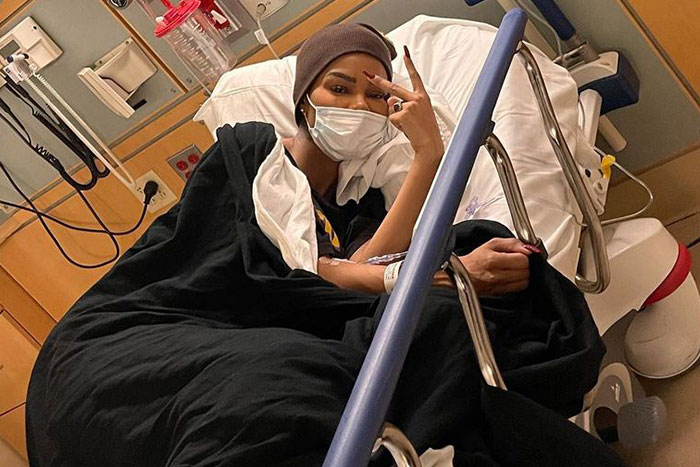 Teyana Taylor is opgenomen in het ziekenhuis. De zangeres werd vlak voor haar 'Femme It Forward' optreden dit weekend met spoed naar het ziekenhuis gebracht. De show werd gecanceld.
Op Instagram bedankte ze haar fans voor de support. "Thank you for being so understanding," schreef ze bij een foto van zichzelf in het ziekenhuisbed. "Y'all know Petunia don't miss no shows & most importantly, know I've been leaving it all on tha stage for a month straight 1000%. So I am really saddened to have not been able to do the same for you last night."
Tot op het laatste moment heeft Teyana gewacht. Ze wilde niet naar het ziekenhuis, maar ze kon het fysiek gewoon niet aan. "My team & I tried everything down to the very last second to get me out on that stage, but my body simply just gave out, which actually started a few days ago. SHUT DOWN, my body actually low key betrayed me cause ah bitch was tryna get on that stage."
De 'Femme It Forward' show is onderdeel van Teyana's laatste 'Last Rose Petal…Farewell Tour', die eerder deze maand van start ging. Na deze tour stopt ze met het maken van muziek.
Teyana nam voor de tour vaak Ari Lennox mee. Zij werd vanochtend opgepakt op Schiphol.