Teyana Taylor maakt tour zelf af, trapt Jeremih eruit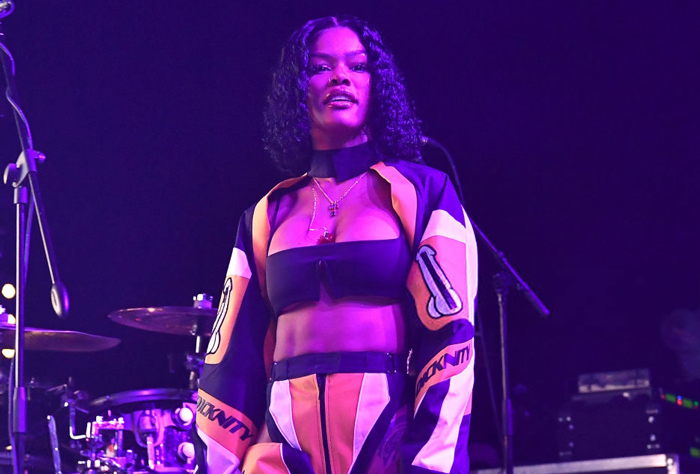 Precies een dag na de RANT op Jeremih en zijn gedrag, maakt Teyana Taylor bekend niet zélf uit de tour te stappen, maar Jeremih uit de tour te schoppen. Ze gaat zelf verder met de tour.
De show heet nu 'KTSE on Aisle VII Tour' en is nu zonder Jeremih, die de originele headliner van de tour was. Het bleek al snel dat ruim de helft van de bezoekers eigenlijk alleen voor Teyana Taylor kwamen en daarna weer vertrokken. De tourdata blijft hetzelfde. Teyana neemt nu Dani Leigh als support act mee.
"#LaterThatNightTour will now be the #KTSEOnAlseVII TOUR," tweette Taylor. "Toronto will be rescheduled for later this week & All other dates will remain the same. I will also keep @DaniLeigh on as my special guest ❤ I promised y'all I would work it out regardless."
Gisteren schreef Teyana dat ze zich mishandeld voelde tijdens de tour met Jeremih. Daarnaast zou hij zich erg als een diva gedragen en alle aandacht op-eisen. Teyana zag echter dat ruim de helft van de bezoekers weggingen na haar optreden en niemand voor Jeremih wilde blijven. "I've been extremely mistreated on this tour so on that note i will NO longer continue to stay on the #LaterThatNightTour because if I do ima end up knocking this nigga out."
Jeremih heeft nog niet echt gereageerd, maar plaatste wel een video van comedian Lil Duval die zingt: "I'm livin' my best life, I ain't goin' back and forth with you ni**as." Daarbij plaatste hij Teyana's #KTSE hashtag.