Tekashi vindt zichzelf een snitch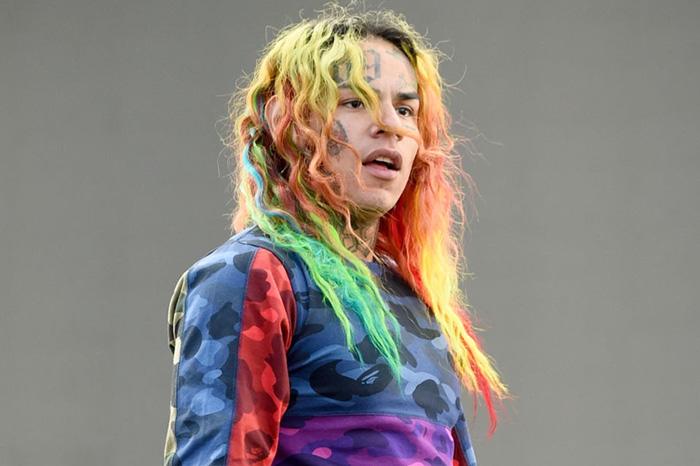 6ix9ine laat zich van zijn beste kant zien. Zijn eerste comment op Instagram is er eentje uit de categorie 'zelfspot'.
De rapper werd eind vorige week vrijgelaten uit de gevangenis en mag de laatste maanden van zijn straf thuis uitzitten. 69 kwam eerder vrij omdat hij last heeft van bronchitis en astma. Dit kan problemen geven als het coronavirus opduikt in de gevangenis waar hij verbleef.
Tekashi reageerde op een bericht van The Shade Room. Zij plaatsten een bericht over de burgemeester van Los Angeles die beloningen wil geven aan mensen die bedrijven die de coronamaatregelen negeren 'snitchen'. Tekashi zei daarop: "Coming to the rescue," een duidelijke grap refererend aan zijn 'snitching' van bendeleden die daardoor celstraffen opgelegd kregen.
69 staat na zijn laatste vier maanden onder verscherpt toezicht voor de komende vijf jaar. Zijn 'probation officer' let daarbij onder andere op wat Tekashi online doet.