6ix9ine op de vuist met DJ in Dubai die hem 'snitch' noemt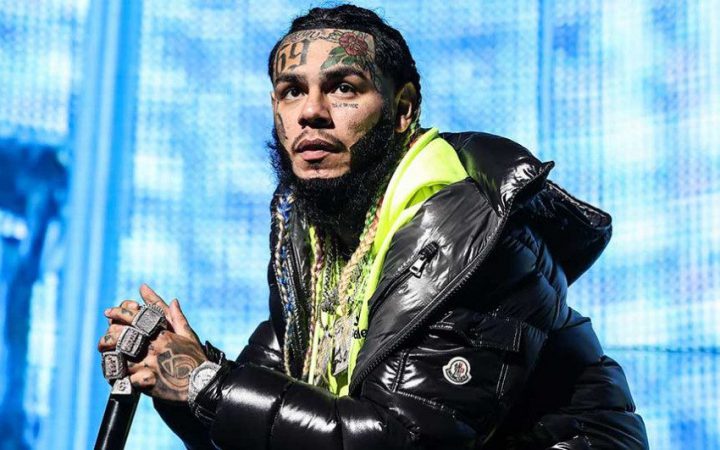 6ix9ine's trip naar Dubai eindigde in een gevecht. De 'Trollz' rapper werd volgens bronnen aangevallen, nadat de DJ weigerde zijn muziek te draaien en hem een 'snitch' noemde.
Video's laten echter zien dat de rapper zelf klappen uitdeelde bij een man in de club. Meerdere mensen probeerden de twee uit elkaar te halen. Een andere man lijkt dan achter 6ix9ine te gaan staan en de ketting bij hem te stelen.
"I don't play snitches," zei de DJ door de microfoon. "I said, 'No.' Where I'm from and the way I was raised, I don't do that shit," voegt hij toe. "I lost too many people…to people like that."
Nadat de beelden online verschenen, reageerde Tekashi op social media. Hij zegt dat zijn ketting niet was gestolen. "Fake news. Stop lying and spreading fake news! The DJ was talking shit on the mic and got handled. Stop fake news."
Tekashi is alweer weg uit Dubai en zit nu in Moskou voor het Banger Fest aanstaande zondag.
Video shows 6ix9ine getting into a fight in a club in Dubai. He denies rumors that his chain was snatched. pic.twitter.com/FtgRn7Ag8o

— Rap Updates Tv (@RapUpdatesTv) September 24, 2022