Shalamar vult Friday Concerts Kwaku Festival 2022 aan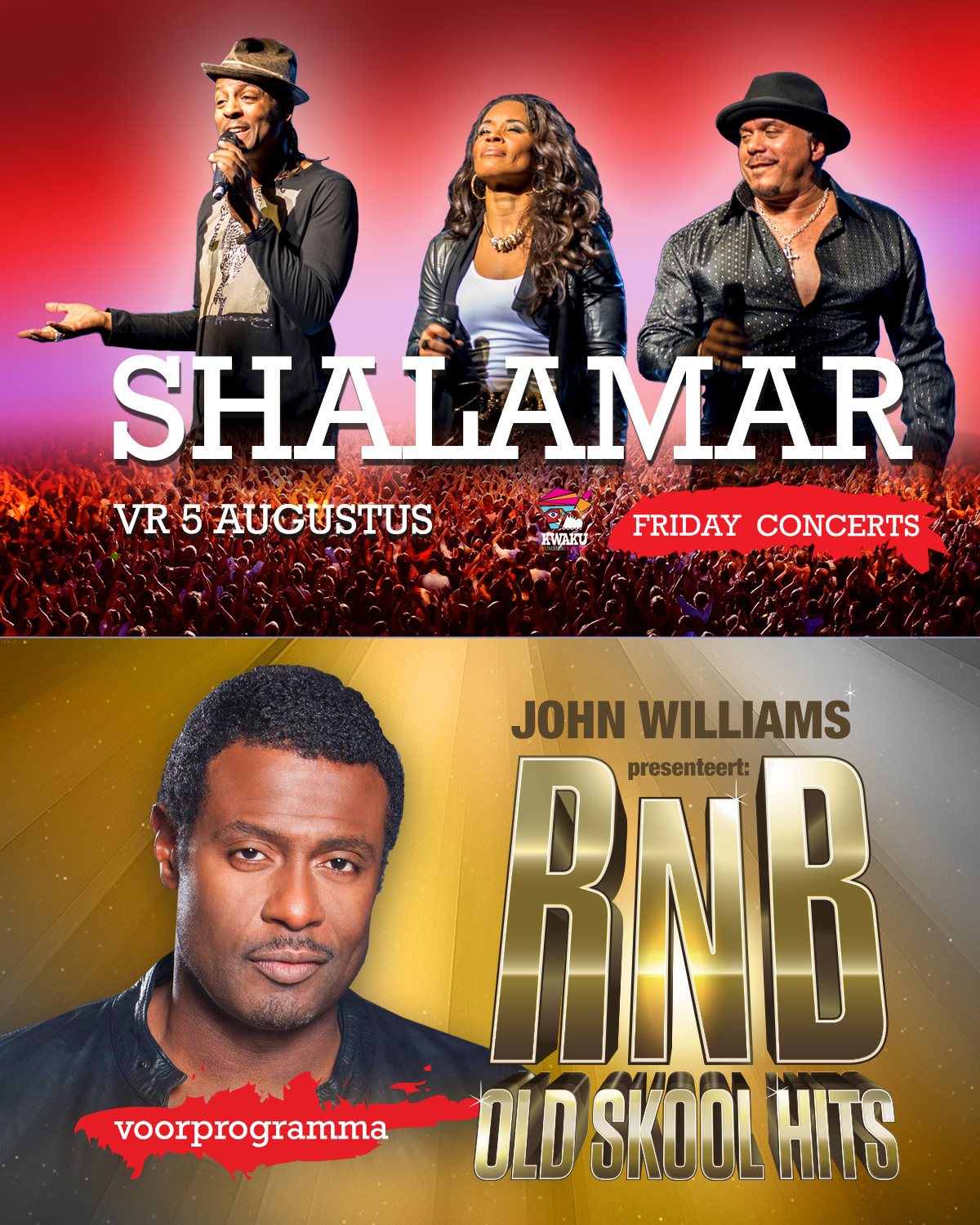 Het Kwaku Festival heeft één van de grootste R&B classic soul and disco legends aller tijden binnengesleept.
Shalamar staat op vrijdag 5 augustus op het podium voor de Friday Concerts. Ze verkochten meer dan 25 miljoen albums en wonnen meer dan 100 gouden, zilveren en platina awards, schrijft de organisatie.
De groep is ontstaan uit twee achtergronddansers van het Amerikaanse tv-programma 'Soultrain' en bestaat nu uit Howard Hewett, Jeffrey Daniel and Carolyn Griffey.
In het voorprogramma van Shalamar staat presentator John Williams, die met zijn R&B Oldskool Hits het publiek opwarmt.