Saweetie gaat met album 'The Single Life' in op relatie geruchten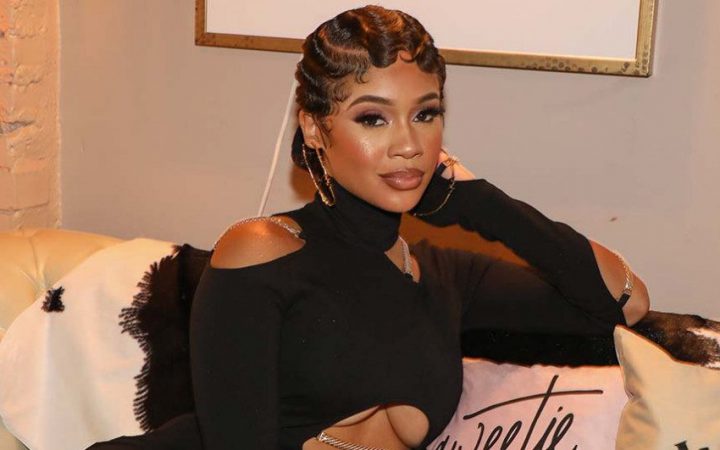 Saweetie houdt zich niet langer stil en wil met haar nieuwe album 'The Single Life' een verhaal vertellen over haar leven.
Normaal is Saweetie nogal stil over haar privéleven, maar voor het album besluit ze een uitzondering te maken. "I feel like a lot of my private love life has been publicized on the media and the internet, so it's time for me to speak up," zegt ze tegen PEOPLE.
In 2021 verbrak ze haar relatie met Quavo. Maar die lijkt op zijn laatste album te refereren aan zijn ex. Op 'Messy' rapt hij over het vreemdgaan van een vrouw met een close friend. Volgens geruchten gaat dat om Lil Baby. "I said, Caresha, please 'cause she too messy," rapt hij op het nummer. "Bitch fu**ed my dog behind my back, but I ain't stressin' / You wanted the gang, you should've just said it, we would've blessed it / Now sh*t got messy."
Saweetie wil zich niet langer stil houden over de geruchten en slaat terug met haar nieuwe album. "I think the best way to respond to my perception is through the music 'cause honestly, if you don't know me personally, I'm not gonna have a personal conversation online."
Nadat de relatie over was, sprak Saweetie kort over het verleden. Zo hintte ze onder meer dat Quavo zou zijn vreemdgegaan. Onlangs reageerde ze nog op een vraag over het vreemdgaan, maar daar was ze nogal vaag over. "I think the past is just the past and I've moved on since then."
Saweetie's debuutalbum komt nog dit jaar uit.