Rapper JayJay moet 120.000 euro betalen en nóg langer in de cel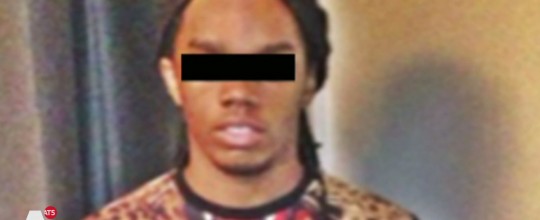 Rapper JayJay moet negen maanden extra de cel in wegens witwassen. Ook moet hij de Staat ruim 120.000 euro terugbetalen.
Eerder werd Jason, zoals de rapper echt heet, al veroordeeld tot veertien jaar cel voor het medeplegen van de liquidatie op Abderrahim Belhadj.
Volgens justitie maakte JayJay tussen 2014 en 2016 met geld dat uit misdrijven afkomstig was verre reizen en kocht hij dure horloges en auto's. Zo kocht hij twee Rolexen met een waarde van zo'n 12.000 euro. Ook ging hij vaak op vakantie naar Curacao en Jamaica en huurde hij dure appartementen in Rotterdam en Londen.
Het OM eiste begin deze maand twee jaar cel. "Deze strafzaak moet een signaal zijn naar alle volgers en vrienden van JayJay," zei het OM toen. De rechter besliste nu dus dat hij nog eens negen maanden cel krijgt. De 120.000 euro die hij moet terugbetalen is volgens justitie het bedrag dat hij tussen 2014 en 2016 uitgaf en dat afkomstig was van criminele activiteiten.
De advocaat van Jason L., Manon Aalmoes, was van mening dat OM spijkers op laag water aan het zoeken was. Ze stelt dat het OM elk bonnetje in deze zaak heeft omgedraaid en noemt het 'absurd' dat zelfs de tandartskosten worden meegenomen. Het OM legde deze kritiek naast zich neer. 'Hij heeft lange tijd vorstelijk geleefd van crimineel geld. Hoe hij daar precies aankwam, is en blijft onduidelijk. Deze strafzaak moet een signaal zijn naar alle volgers en vrienden van verdachte: 'je kan nog zo'n grote mond hebben of een bepaalde way of life: op een bepaald moment kun je tegen de lamp lopen', aldus de officier van justitie.
bron: AT5