Optreden A$AP Rocky abrupt beëindigt door organisatie Rolling Loud New York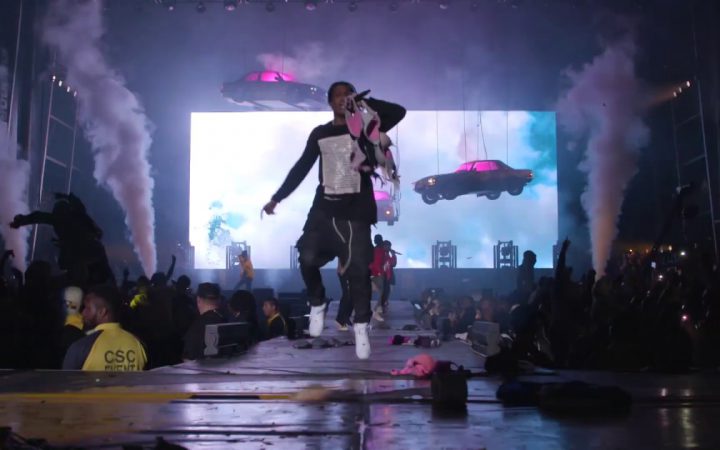 Rolling Loud New York heeft aardig wat verrassingen op zijn naam staan. Zo zagen we onder meer Kanye West tijdens Playboi Carti's set, Lil Tjay's eerste optreden sinds hij werd neergeschoten en het cancellen van drillrappers op last van de politie.
Eén van de meestbesproken sets van dit weekend was die van A$AP Rocky. Zijn optreden werd abrupt gestopt door de technicus die zijn geluid uitzette.
"I am so hurt right now!" schrijft Rocky op social media. "Last night was supposed to be a turning point in my live shows from the old to new! I will take full responsibility for the circumstances of what led to last night's show being everything it was and everything it wasn't."
A$AP Rocky arriveerde te laat voor zijn show. Omdat hij de afsluiter was van het festival en er een strikte tijd aan het festival zit, kon de organisatie niets anders doen dan zijn optreden voortijdig te stoppen. Daardoor stond hij nog geen halfuur op het podium.
"I also want to acknowledge," gaat Rocky door. "that even though I prepared the best show for my fans, detail for detail, over the course of MONTHS… I was unfortunately not able to bring my vision to fruition and I'm hurt about that and I want to apologize to all my fans and continued supporters, and thank y'all for showing up for me regardless!! A$AP4EVA"
In het halfuurtje performance wist Rocky 9 tracks te laten horen.
Op de vraag wanneer zijn nieuwe album eraan komt, kon hij geen antwoord geven. Wel zei de rapper dat dit zijn laatste optreden was voordat hij album uitbrengt.