Now FM cancelt 'Scream' concert door Chris Brown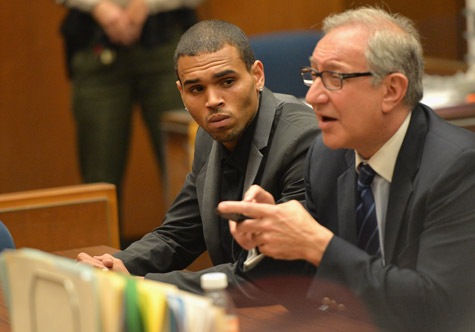 Chris Brown's recente issues hebben ervoor gezorgd dat het Amerikaanse radiostation 92.3 NOW FM zijn 'Scream' concert heeft gecanceld. Het concert stond voor vanavond gepland in de Roseland Ballroom.
Dit weekend werd Chris opgepakt omdat hij in gevecht zou zijn geraakt met een man bij een hotel. Het radiostation besloot het gehele evenement te schrappen. "Unfortunately, due to recent events 92.3 NOW's Halloween show scheduled for Tuesday, Oct. 29 has been cancelled," aldus de zender op zijn website. Bezoekers krijgen hun geld teruggestort.
Ook Danity Kane stond op het programma voor vanavond. Ze vinden het jammer dat ze bij hun comeback dwars worden gezeten. "While in our final rehearsal for tomorrow's show with Chris Brown at Roseland Ballroom, we received the unfortunate news that, due to circumstances beyond our control, the show has been cancelled."
Op 31 oktober host Chris een Halloween kostuumfeest in Los Angeles. Die staat vooralsnog gewoon gepland.