Megan Thee Stallion is duidelijk: "I do what I want to with my body"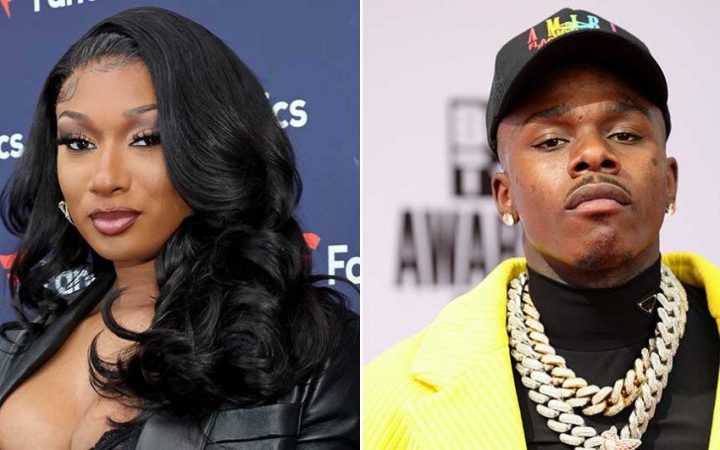 Megan Thee Stallion laat zich door niemand vertellen wat ze met haar eigen lichaam doet. Dat maakte ze dit weekend nog maar even duidelijk.
Afgelopen vrijdag bracht DaBaby zijn nieuwe album 'Baby On Baby 2' uit. Op het nummer 'Boogeyman' rapt hij dat hij met Megan Thee Stallion naar bed zou zijn geweest.
Hoewel ze niet direct met zijn naam reageert, gaf ze op het podium bij het iHeart Radio Music Festival in Las Vegas een duidelijk bericht. "I don't know about y'all, but I love my body," begint ze haar betoog. "I do what I want to with my body, when I want to with my body, with who I want to with my body…'cause it's who? My body!"
Ze noemde DaBaby niet bij naam, maar fans op social media speculeerden wel meteen dat die reactie op zijn claims zijn gericht.
Op 'Boogeyman' rapt Baby: "You play with me, that shit was childish / The day before she said that Tory Lanez shot her / I was fu**in' on Megan Thee Stallion / Waited to say that shit on my next album / Hit it the day before too / But I kept it player, ain't say nothin' 'bout it."
Gisteren ontkende ze dat haar betoog iets te maken had met DaBaby. "I feel like a lot of these blogs don't post me until it's something they know majority of their audience can dog pile on me for associated with some kind of negative narrative…bc why is the way I start my performance to BODY damn near every show news NOW," schrijft Megan op social media.