Meek Mill en Drake maken einde aan ruzie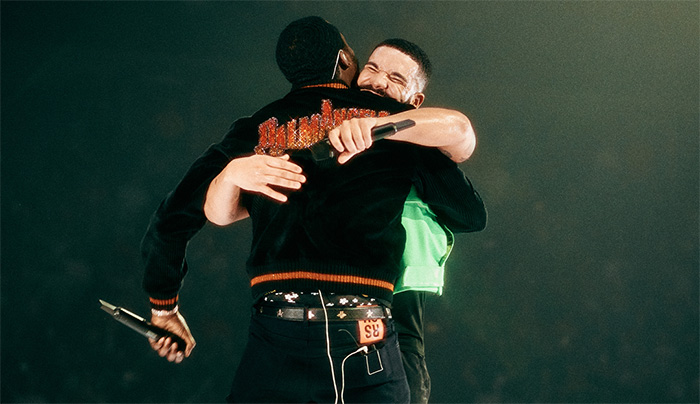 Het was een avond om nooit te vergeten. Tijdens de 'Aubrey And The Three Migos Tour' met Drake stond Meek Mill ineens op het podium. Ze maakten hiermee een einde aan hun langlopende beef.
"Make some noise for this nigga in the building one time, Drake," zei Meek. Drake voegde toe: "This right here is a long time coming. This right here is important. This one of my favorite rappers for real, for real. This was my brother. That's how it started and that's how we gon' finish this shit for real."
Zit er ook nog een kans in dat Drake en Kanye hun beef zullen bijleggen?