6ix9ine uit kritiek op Meek Mill vanwege afwezigheid protesten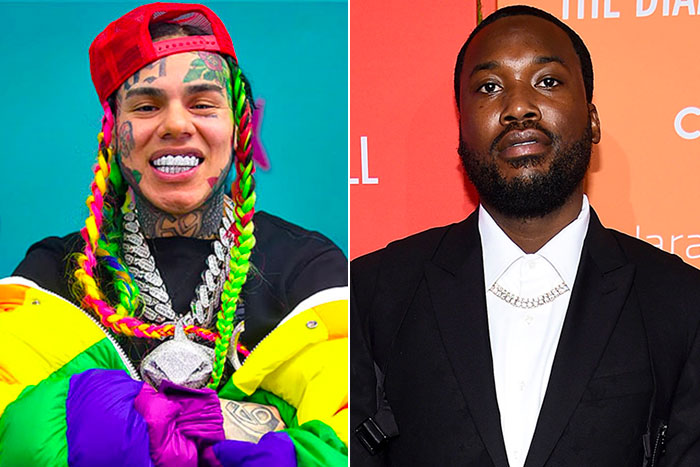 De problemen tussen 6ix9ine en Meek Mill gaan door.
Dit weekend uitte Tekashi hevige kritiek op Meek Mill omdat hij niet aanwezig was bij de protesten, maar bezig was met zijn muziek.
"If Kanye who is way more famous then all these rappers is outside protesting with the people why is the wanna be Martin Luther King not but has no problem dropping a song during times like this to capitalize," schrijft Tekashi op Instagram.