Cardi B valt Nicki Minaj aan met schoen?!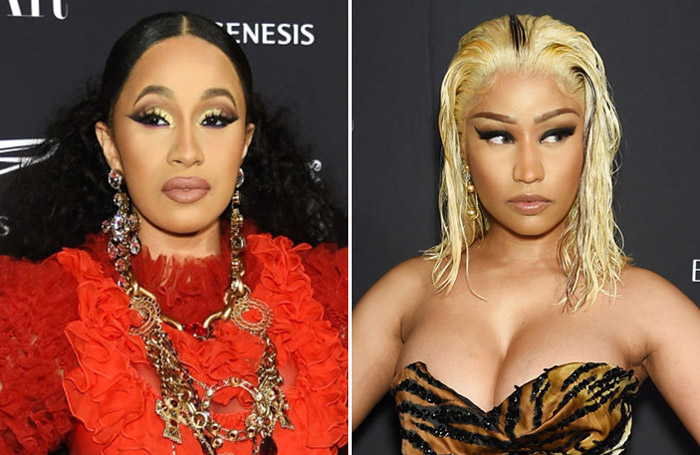 Cardi B en Nicki Minaj zochten gisteren de confrontatie op. Gisteren waren beide dames te gast bij Harper's Bazaar's ICONS Party.
Volgens het blad PEOPLE werd Cardi B als eerste gesignaleerd. Zodra Nicki Minaj op het feest aan kwam zou tijdens een performance van Christina Aguilera de vlam in de pan zijn geslaan. Er gaan verschillende verhalen rond over de gebeurtenissen. Volgens één van de getuigen zou Cardi hebben gezegd "Let me tell you something", waarna ze een klap wilde geven aan Nicki, maar security stopte de aanval. Toen zou ze haar schoen hebben uitgetrokken en hebben gegooid naar Nicki. Cardi werd het gebouw uitgestuurd.
"She left barefoot with her dress ripped and butt out," zegt een aanwezige. Cardi's crew zegt dat ze Nicki niet heeft aangevallen en alleen over recente beschuldigingen wilde praten.
Check de video: