Kanye West komt met album Yeezus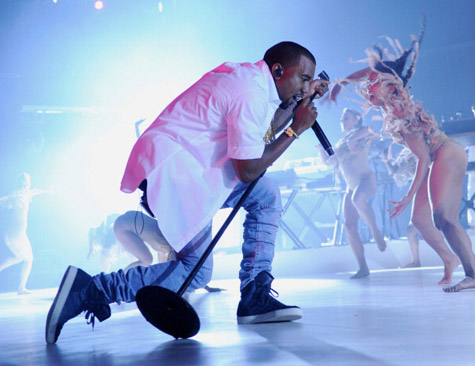 Kanye West heeft zijn nieuwe album aangekondigd. Volgende maand komt 'Yeezus'.
Zijn laatste album 'My Beautiful Dark Twisted Fantasy' komt alweer uit 2010. Vlak voor het weekend bracht Kanye West de nieuwe single 'New Slaves', die ook op zijn aankomende album zal komen te staan.
De 35-jarige rapper speculeerde eerder al over een datum in juni, en dat blijkt nu dus de releasedate van zijn nieuwe album te zijn. Afgelopen maand reisde Kanye naar New York om bij Def Jam nieuwe tracks te draaien van zijn nieuwe album. "Everyone at the label listened to the album and loved it."
Het nieuwe album 'Yeezus' komt op 18 juni.
Update
Kanye maakte gisteravond zijn opwachting bij Saturday Night Live en deed twee nieuwe tracks. 'New Slaves' en 'Black Skinheads'.