Jason Derulo komt met tracklist 'Talk Dirty'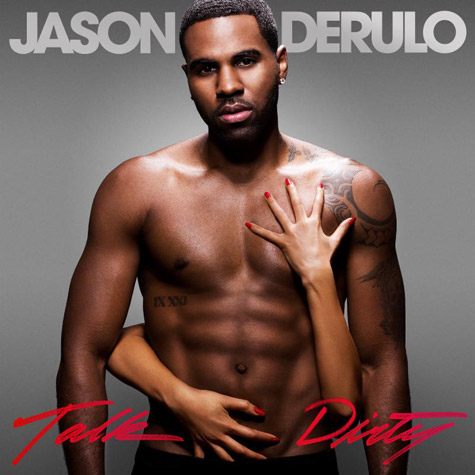 Jason Derulo komt op 15 april met zijn nieuwe album 'Talk Dirty'. Ter voorbereiding daarop geeft de zanger de tracklist vrij van het album.
Behalve de singles 'Talk Dirty', 'The Other Side', 'Marry Me' en 'Vertigo', de plaat bevat ook zeven nieuwe tracks.
"When I was making this album, I wanted to go in and experiment and do something that was just totally different and off the wall," zei Jason onlangs.
Talk Dirty Tracklisting
1. "Talk Dirty" feat. 2 Chainz
2. "Wiggle" feat. Snoop Dogg
3. "Trumpets"
4. "Bubblegum" feat. Tyga
5. "Vertigo" feat. Jordin Sparks
6. "Kama Sutra" feat. Kid Ink
7. "Zipper"
8. "The Other Side"
9. "With the Lights On"
10. "Stupid Love"
11. "Marry Me"