Ariana Grande, Ne-Yo en Jason Derulo zingen Disney-classics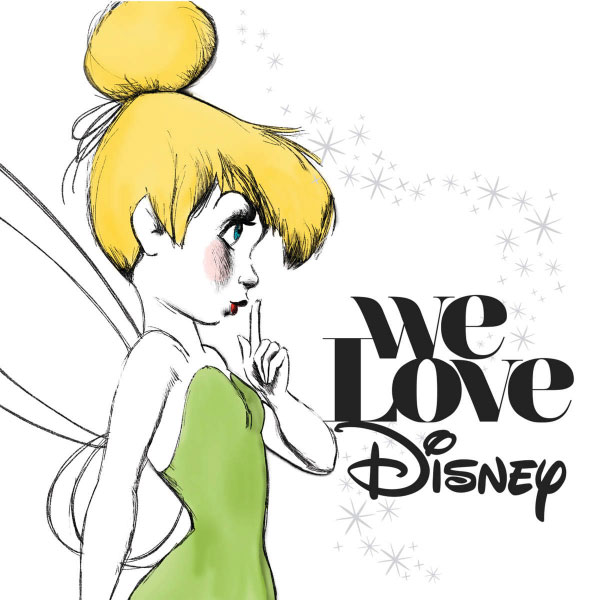 Een aantal populaire artiesten van nu zullen Disney-liedjes nieuw leven in gaan blazen. Zo laat Ariana Grande een prachtige remake horen van 'Zero To Zero' uit Hercules en zal Jhene Aiko een tune uit Alice in Wonderland vertolken. Jason Derulo covert Elton John's 'Can You Feel The Love Tonight' uit de Lion King.
Het 15 tracks tellende deluxe album – van de hand van Grammy Award-winnaar David Foster, bevat onder andere ook songs van Gwen Stefani, Jessie J, Tori Kelly en Fall Out Boy. Ne-Yo zal 'Friends Like Me' van Aladdin ten gehore brengen.
Het album 'We Are Disney' komt uit op 30 oktober.
1. "Friend Like Me" (From Aladdin) – Ne-Yo
2. "Part of Your World (From The Little Mermaid) – Jessie J
3. "Can You Feel the Love Tonight / Nants' Ingonyama" (From The Lion King) – Jason Derulo
4. "The Rainbow Connection" (From The Muppet Movie) – Gwen Stefani
5. "Zero To Hero" (From Hercules) – Ariana Grande
6. "In a World of My Own / Very Good Advice" (From Alice in Wonderland) – Jhené Aiko
7. "I Wan'na Be Like You (The Monkey Song)" [From The Jungle Book] – Fall Out Boy
8. "Colors of the Wind" (From Pocahontas) – Tori Kelly
9. "A Spoonful of Sugar" (From Mary Poppins) – Kacey Musgraves
10. "Ev'rybody Wants To Be a Cat" (From The Aristocats) – Charles Perry
11. "A Dream Is a Wish Your Heart Makes" (From Cinderella) – Jessie Ware
12. "Let It Go" (From Frozen) – Rascal Flatts & Lucy Hale
13. "It's a Small World" – We Love Disney Artists
14. "It's Not Easy Being Green" (From The Muppet Shows) – Brenna Whitaker
15 . "A Whole New World" (From Aladdin) – Yuna