Music News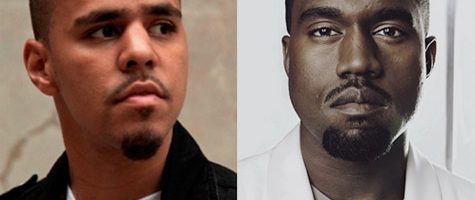 J. Cole maakt zich geen zorgen om Kanye West
J. Cole maakt zich geen zorgen over de concurrentie tussen hem en Kanye West. De Roc Nation-rapper heeft de release van zijn album namelijk naar voren gehaald, om op dezelfde dag uit te komen als het nieuwe album van Kanye West, 'Yeezus'.
Cole's album zou op 25 juni uitkomen, maar omdat hij wel een wedstrijdje wilde houden met Kanye West, besluit hij om de release een week eerder te doen, op 18 juni. "Kanye West is one of the greatest artists of our generation. Which is exactly why I'm moving my release date up," zegt hij.
De rapper hoefde niet lang na te denken toen hij de datum 18 juni voorbij zag komen op Kanye's twitter. "Instantly the lightbulb [turned on]… it got real. I made one phone call to somebody that would know, just to make sure first. As soon as I got it confirmed, I was like, 'Yo..' The idea hit me instantly: 'You got to go to that date.'"
Cole is bang voor de reacties, als hij het album een week later uitbrengt. "I'm not going to sit [here]… I worked too hard to come a week later after Kanye West drops an amazing album. It'd be like, 'Oh and J. Cole dropped too, a week later.' Nah. I'm going to go see him on that date."
Niet alleen Kanye en Cole droppen een album op 18 juni. Ook Mac Miller's 'Watching Movies With The Sound Off' en 'Talk A Good Game' van Kelly Rowland komen op die dag uit.
Facebook Comments