Droom komt uit voor Diddy: samenwerken met Dre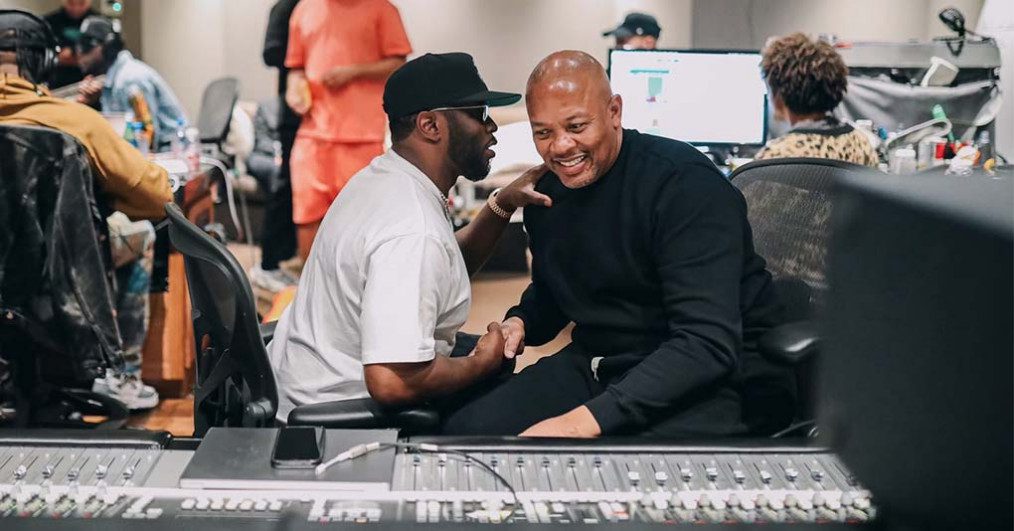 Diddy en Dr. Dre schrijven hiphop geschiedenis. De hiphop-iconen waren voor de allereerste keer samen in de studio te vinden.
Tijdens de opnames werd Diddy gecoached door Dre. De opnames zijn voor Diddy's bijdrage aan het nieuwe album van Dre en Snoop Dogg, die ook in de studio te vinden was.
Samenwerken met Dre is een droom die uitkomt, zegt Diddy. "Yesterday, one of my biggest dreams finally came true. I remember the first time I heard @DrDre's production. It gave me clear direction on the level of Producer that I wanted to be. Last night, I got the chance to work with this man and to see his genius as he coached me through vocals. He reminded me of myself, but with a different style and way more focused."
Diddy is zelf ook druk bezig in de studio voor het afronden van zijn eigen album, dat hij zal uitbrengen op zijn nieuwe R&B label 'Love Records'.