Drake brengt Nelly Furtado mee op het podium in Toronto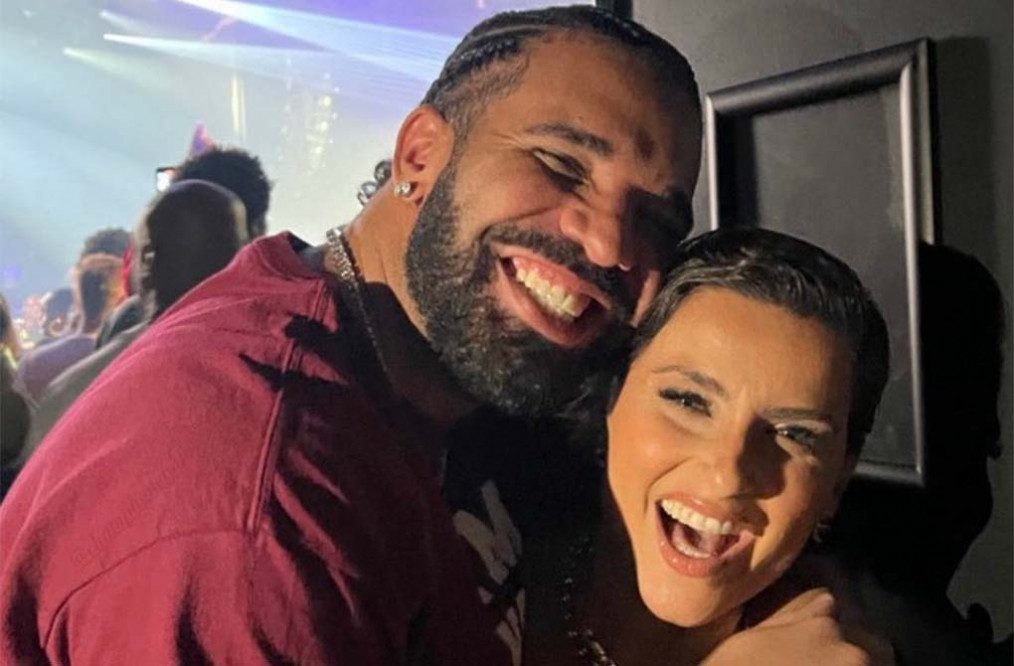 Nadat hij eerder deze maand al on stage stond met de Backstreet Boys, zorgt Drake nu weer voor een ander nostalgisch moment in zijn hometown.
Donderdag stond Drake in Toronto voor de kick-off van het October World Weekend. Daar bracht hij Nelly Furtado mee op het podium.
"I don't care how loud you sang tonight, right now I need you to sing as loud as you possibly can, because this right here, took a lot," zei Drizzy tegen zijn publiek. "This next person's music changed my life so much. I love her with all my heart so when she comes out here, you better show her some fu**ing love too."
"Drake and nelly furtado singing i'm like a bird together.. this is canadian history," tweet een fan.
oh fuck drake brought out nelly furtardo. dead pic.twitter.com/aMSdkOJVg0

— "Adam" Gonshor (@adamgonshor) July 29, 2022