Music News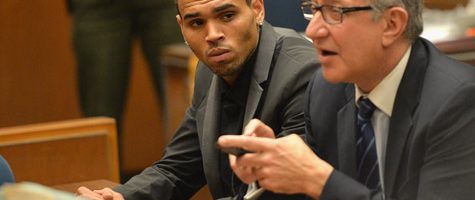 Chris Brown: "Ik ben onschuldig"
Chris Brown heeft tegenover de rechtbank ontkent schuldig te zijn aan een R16;hit-and-run'. Het incident vond eind mei plaats. De rechter moet nu beslissen of zijn voorwaardelijke vrijlating wordt ingetrokken. Hierdoor zou zijn Rihanna-proces nog een staartje kunnen krijgen.
Vorige week werd al bekend dat het openbaar ministerie in Amerika een verzoek had gedaan om Chris' proeftijd in te trekken.
Na het incident claimde hij al onschuldig te zijn. "I did everything I was suppose to do during the so called hit n run, I provided the correct info. There were no injuries or damages. C'mon!!" tweette Chris. De 'Fine China' zanger wordt op 6 augustus verwacht op het politiebureau om zich daar te laten fotograferen en opsluiten.
Mocht de rechter beslissen dat Chris zijn voorwaardelijke regels heeft geschonden, dan verdwijnt hij mogelijk vier jaar in de cel.
Facebook Comments