Music News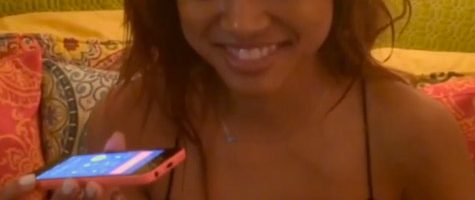 Chris Brown belt met Karrueche vanuit gevangenis
Zelfs achter de tralies denkt hij aan zijn fans. Natuurlijk mag ook zijn eigen meisje Karrueche Tran niet vergeten worden. Chris Brown belt haar namelijk vanuit de gevangenis.
In de onderstaande clip, gepost door Karrueche, bedankt Chris Brown zijn fans voor de steun die Chris Brown krijgt. "I'm calling all my fans, letting ya'll know I love ya'll. Thank ya'll for all the support," zei Breezy. "Thanks for everything. The video just came out so I hope ya'll enjoyed that."
De zanger zit momenteel vast wegens het niet nakomen van de voorwaarden van zijn voorwaardelijke straf. Chris blijft tot 17 april in de gevangenis waarna hij verwacht wordt in de rechtszaal in Washingston.
Facebook Comments