Music News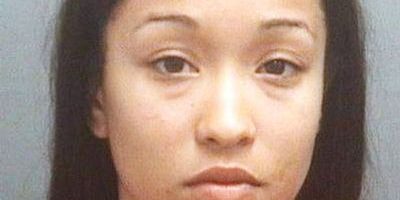 Bezoeker Lil Wayne opgepakt voor verwaarlozing kinderen
Brittany Nicole Harris wordt ervan verdacht haar 3- en 5-jarige kinderen achtergelaten te hebben in de auto, terwijl ze naar een concert van Lil Wayne was. "She originally said her cousin brought the kids here, but then she confessed that she came here and left the kids to stay in the car so she could watch the concert," aldus het politierapport.
Volgens het rapport zijn de kinderen 's avonds rond zeven uur achtergelaten voor minstens twee uur. Een medewerker zag de kinderen zitten. De kinderen zijn tegen haar dat hun moeder naar Lil Wayne's concert was. Toen werd de politie ingeschakeld.
Brittany is inmiddels op borgtocht vrijgelaten. Haar kinderen zijn door de kinderbescherming meegenomen.
Facebook Comments