Bewijsmateriaal: A$AP Rocky's bodyguard wurgt man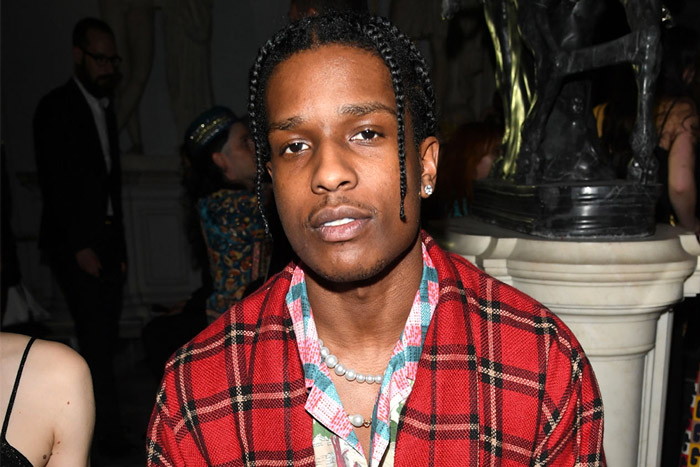 Terwijl A$AP Rocky wacht op zijn rechtszaak in Zweden, is er een nieuwe video opgedoken van zijn bodyguard.
Op de video zien we Rocky's bodyguard een man bij zijn keel grijpen, optillen en over straat sleuren. Na een tijdje liet hij hem los. De man waar het om gaat is Mustafa Jafari, de man die eerder door de Zweedse politie in Stockholm werd vrijgelaten in de zaak.
Als reactie op dit incident gaf Mustafa de bodyguard een klap met zijn koptelefoon. De 19-jarige claimt dat hij uit zelfverdediging handelde. Hij werd vrijgelaten.
Eerder deze week pleitten Rocky en twee andere mannen onschuldig te zijn in de mishandelingszaak van Jafari. Zweedse autoriteiten zijn van mening dat de mannen Jafari opzettelijk mishandelde. Rocky's advocaat Slobodan Jovicic zegt dat zijn client uit zelfverdediging handelde, toen Rocky werd achterna gezeten en uitgescholden door twee mannen, waaronder Jafari.
Tijdens een eerder verhoor in de rechtszaak zei Jafari dat hij vreesde voor zijn leven, toen hij minstens 20 keer werd geslagen. "I felt they were going to beat me to death," aldus Jafari. Hij wil 16.000 euro schadevergoeding. Rocky kan tot twee jaar cel krijgen.