Music News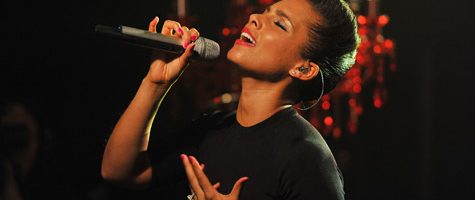 Alicia Keys krijgt twee baby's in December
In december krijgt Alicia Keys twee nieuwe kindjes. De zangeres is zwanger van haar tweede kind én brengt een nieuwe album uit. Dat album noemt ze haar 'beste werk tot nu toe'.
Het album wordt de opvolger van 'Girl On Fire' uit 2012. "What I know for a fact is it's the best music I've ever done in my life yet and it's really exciting to be able to have this kind of growth, this type of opportunity," zei ze onlangs in een interview. "The music's actually pretty much done already and so you'll be hearing some of it soon."
De afgelopen tijd stond ze meerdere malen in de studio, onder andere met Pharrell Williams. Ze zal hem ook bijstaan met het coachen van NBC's The Voice kandidaten.
Facebook Comments