VIDEO: Cardi B dropt 'WAP' met Megan Thee Stallion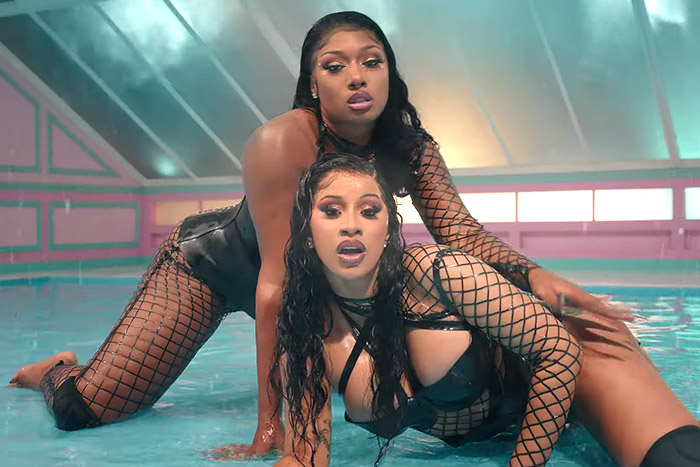 Na een pauze van negen maanden, laat Cardi B weer van zich horen met de langverwachte single 'WAP', de afkorting voor Wet Ass Pu**y).
'WAP' is een samenwerking met Megan Thee Stallion en geproduceerd door Ayo n Keyz.
"Now from the top, make it drop / That's some wet ass pu**y," rapt Cardi op de explicit version. "Now get a bucket and a mop / That's some wet ass pu**y."
Tegen Hot 97 zegt Cardi B: "This song is really nasty. The song always been nasty. My verses and the hook has been the same since before Megan was there. So it just always been a nasty song and it's like, 'Who's saying more nastier things than Megan?'"
Tegelijkertijd met de release van de single, zien we ook een clip verschijnen. De clip is geregisseerd door Colin Tilley.
Het duurde lang voordat de clip kon worden gemaakt. Haar kleding moest worden ingevlogen, maar dat werd door het coronavirus steeds uitgesteld.
'WAP' is de eerste single van Cardi's aankomende album, de opvolger van haar debuut 'Invasion of Privacy' uit 2018.
Check de video voor WAP hier: