Megan Thee Stallion krijgt bijstand van fans op heftige lyrics 'Cobra' single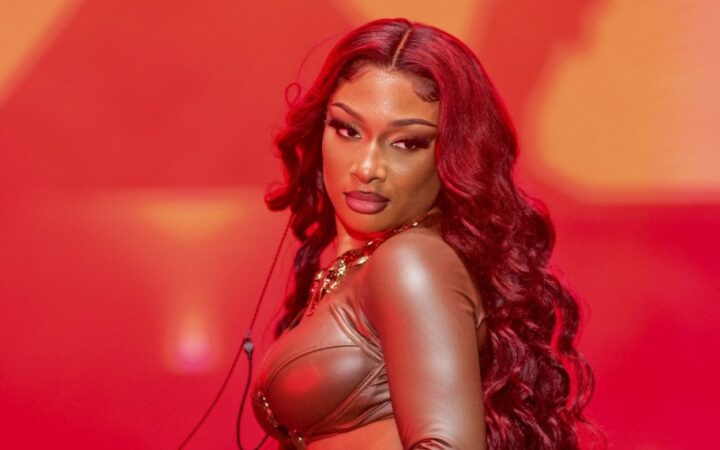 Megan Thee Stallion bracht vrijdag haar nieuwe single 'Cobra'. Het is de eerste release als autonome artiest met haar eigen label 'Hot Girl Productions'.
En ze krijgt lovende reacties van haar fans. Op het nummer rapt Megan namelijk zeer open over de struggles in haar leven.
"Breakin' down and I had the whole world watchin'/ But the worst part is really who watched me/ Every night I cried, I almost died/ And nobody close tried to stop me/ Long as everybody gettin' paid, right?" rapt ze. "I'm winnin', so nobody trippin'/ Bet if I ever fall off, everybody go missin'/ At night, I'm sittin' in a dark room thinkin'/ Probably why I always end up drinkin'/ Yes, I'm very depressed/ How can somebody so blessed wanna slit they wrist?"
Ook rapt ze op het nummer over vreemdgaan. "Pulled up, caught him cheatin', gettin' his d**k sucked in the same spot I'm sleepin'/ Lord, give me a break, I don't know how much more of this s**t I can take."
Fans vermoeden dat dit gaat over haar relatie met songwriter Pardison Fontaine. In 2021 begonnen ze met daten, maar begin dit jaar gingen ze uit elkaar.
I love that Megan Thee Stallion's new song is about shedding her past like a cobra sheds it's skin. She speaks on suicidal ideation, depression, grief. I love that she brings awareness to mental health.

— 40 Kal ♍️ (@KayNicole__) November 3, 2023
megan thee stallion's cobra is a very first saturn return song : talking so openly about all her struggles, about her mental health and how still she's here, trying to fight – it's both beautiful and sad, she deserves all the love and support in the world

— moon babe 🌙🌴 geminis and scorpios' lawyer (@supermoongirl9) November 3, 2023