Taylor Swift grote winnares MTV VMA's 2023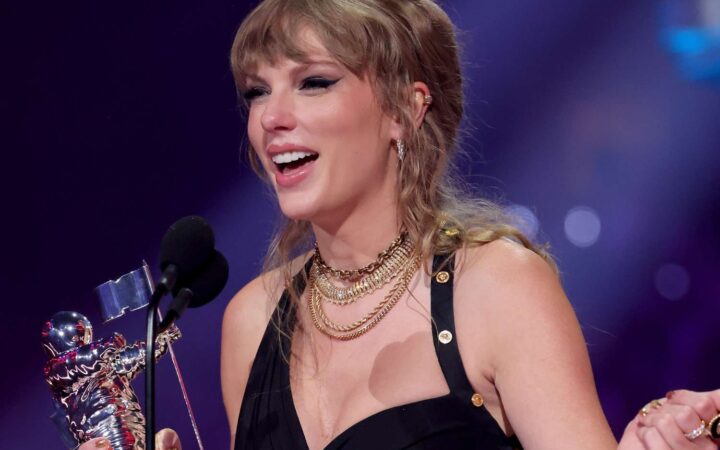 Taylor Swift is met 9 awards de grote winnares van de Video Music Awards 2023. De jaarlijkse awardshow van MTV bracht een groot aantal artiesten naar New Jersey.
In de categorie 'Video of the Year' won ze de award voor 'Anti-Hero'. Ook viel ze in de prijzen voor 'Song of the Year' en 'Best Pop' met hetzelfde nummer. Maar bovenal won ze ook nog eens de award voor 'Artist of the Year' en 'Show of the Summer'.
De award voor 'Best Hip-Hop' nam Nicki Minaj mee naar huis voor 'Super Freaky Girl' en SZA nam de award voor 'Best R&B' met 'Shirt' mee. Rema en Selena Gomez namen de 'Best Afrobeats' award mee voor 'Calm Down'. Doja Cat mocht de award voor 'Best Art Direction' meenemen.