Taylor Swift grote winnares American Music Awards 2018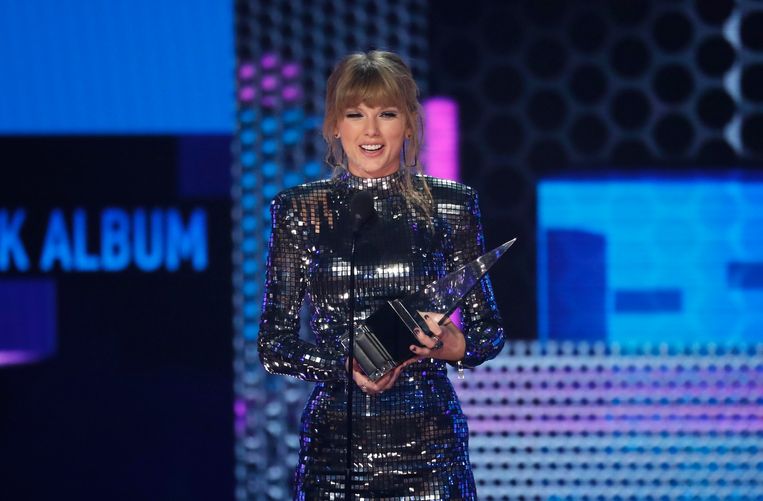 Taylor Swift was vannacht de grote winnaares van de American Music Awards 2018. De 28-jarige zangeres won haar vierde award voor 'Best Artist of the Year'. Ze vestigde hiermee een record, want nog nooit slaagde een artiest erin om vier dezelfde awards te winnen.
Naast de award in deze categorie won ze ook de beeldjes voor 'Best Female Artist', 'Best Tour' en 'Best Pop Album'.
Tijdens haar speeches nam ze de gelegenheid om haar fans aan te sporen om te gaan stemmen bij de tussentijdse verkiezingen in de USA in november. En haar oproepen – eerder ook al via social media – schijnen effect te hebben: in de afgelopen twee dagen is het aantal 18- tot 24-jarigen dat zich heeft laten registreren als kiezer gestegen.