T-Pain teleurgesteld in Nicki Minaj na afwijzing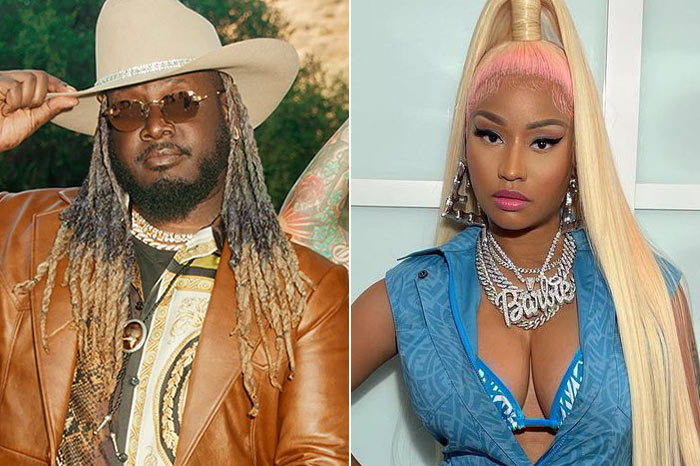 T-Pain is teleurgesteld in Nicki Minaj. Ze zou hem hebben afgewezen.
Dat zegt de rapper in een interview met 'Desus & Mero'. Hij zegt daarin dat de twee plannen hadden om samen te werken in 2007, maar dat Nicki ineens niet meer op zijn berichten reageerde.
"She was like 'hey, i'm an artist too and i'm working on my shit, so ya know, baby chill,'" zegt T-Pain. Hij was er behoorlijk van ondersteboven.
Hij heeft het haar nooit echt kwalijk genomen, maar zegt wel dat er misschien gevoelens mee speelden. "Maybe I was in love with Nicki Minaj," voegt hij eraan toe.
Nicki weet zelf van niks meer. "I don't remember this AT ALL but it DEF sound like smthn I would say," zegt ze in een reactie. "omg what was I thinking? He was already a rlly big artist. I was still underground. Chileeeeee I used to b buggin yo I was under so much pressure to deliver."