Slachtoffer uit publiek klaagt Miguel en BBMA aan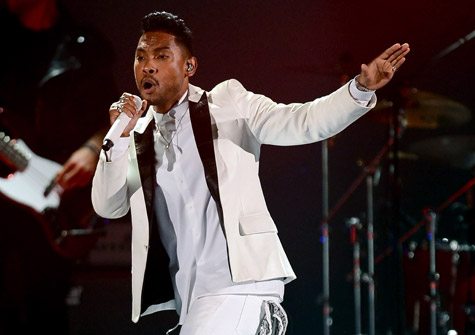 Miguel maakte vorige maand niet zo'n handige move op het podium van de BBMA (Billboard Music Awards). Tijdens zijn optreden maakte hij een sprong en raakte hij met zijn been het hoofd van een aanwezige vrouw in het publiek. Het slachtoffer lijkt nu aangifte te gaan doen.
Terwijl hij 'Adorn' deed op het podium, raakte hij Khyati Shah op haar hoofd. Ze kreeg meteen een zak met ijs om de pijn te verzachten. Haar advocaat Vip Bhola zegt dat het bieden van de ijszak een zielig stukje show was. Hij zegt dat ze haar direct naar het ziekenhuis hadden moeten brengen. Volgens de advocaat heeft ze een fikse hersenschudding, en misschien erger. "Some of the difficulties she's experiencing are cognitive in nature and lead to suspicion of a neurological head injury."
Na het incident tweette Miguel: "Got caught up in the moment, thank goodness Khyati is okay." Khyati wacht op de uitslag van het ziekenhuis voordat ze beslist of ze juridische maatregelen neemt.