Saweetie en Quavo terug bij elkaar?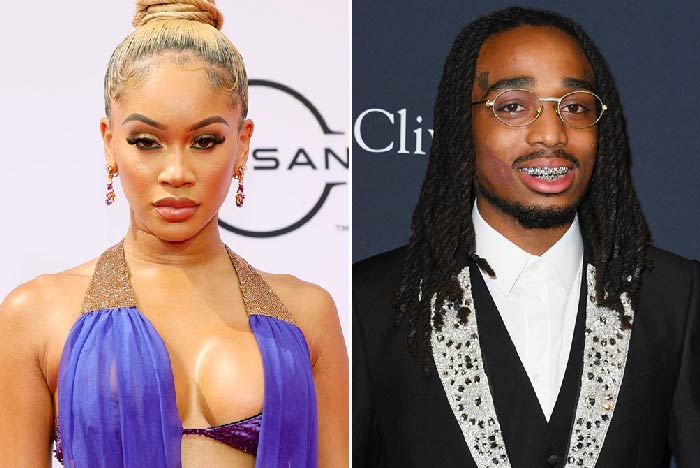 Vijf maanden na de breakup zit er toch weer een makeup aan te komen tussen Quavo en Saweetie. Volgens meerdere bronnen zijn de twee de laatste tijd vaak met elkaar gezien.
"Saweetie and Quavo are currently both in New York and have quietly been spending time together on the DL," zegt een insider. "Quavo has missed Saweetie since they broke up and he's been asking to see her. Apparently she gave in because they linked up in NY and have hung out since they're both there at the same time."
Ze zijn nog niet officieel bij elkaar. "Nothing is official as of the moment, but don't be surprised if you hear they've reconciled."
S&Q daten sinds 2018 nadat Quavo op slinkse wijze in Saweetie's DM slide. Begin dit jaar, in maart, zei Saweetie dat ze weer single was omdat Quavo vreemd zou zijn gegaan. Hij nam ook de Bentley terug die hij haar had gegeven voor kerst.
Dit weekend waren ze allebei te vinden in de studio van Hot 97's Summer Jam, maar ze zijn niet allebei tegelijk op een foto te vinden.