Safaree dropt remix voor Cardi B's 'WAP'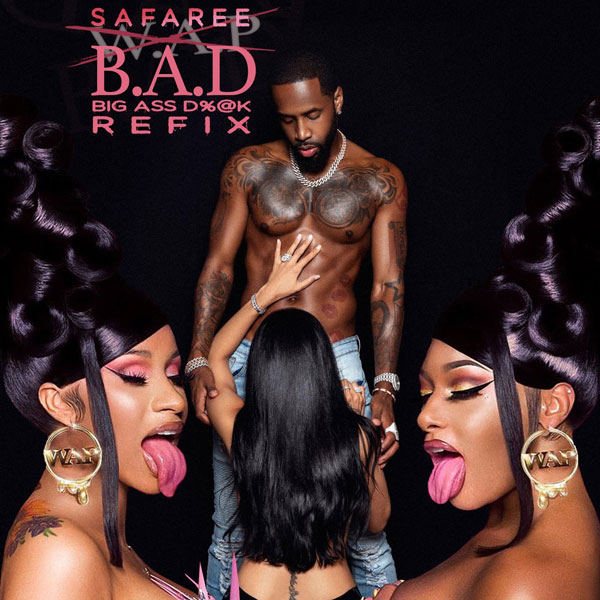 Slechts een paar dagen na de release van de officiële track, dropt Safaree Samuels een remix voor Cardi B's track 'WAP'.
Maandag dropte de 'Love & Hip Hop' ster de versie BAD (Big Ass D**k). Op deze 'naughty' version rapt Nicki Minaj's ex over zijn 'anaconda'.
"I done broke the internet with this big ass d**k / Slap you right across your face with this big ass d**k," rapt Safaree, die een tijdje een relatie heeft gehad met Nicki Minaj. "When you stick it in your throat, you never scary / You be screamin' screamin' like Mariah Carey."
Safaree is trending op Twitter door de remix. Cardi B is proud: "I just Hurd it….Omgggggg. You naughty" schrijft ze als reactie.
Check de remix – zelf noemt Safaree het een REFIX – hier: