Rihanna zwanger van eerste kindje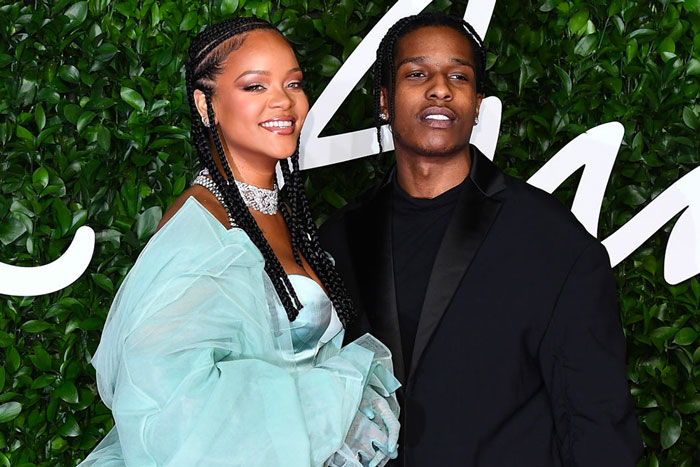 Rihanna kan haar geluk niet op. De zangeres is in verwachting van haar eerste kind.
Vandaag liet de 33-jarige zangeres weten dat ze zwanger is van haar vriendje A$AP Rocky. Op foto's, die ze samen met de rapper maakte, is Rihanna's babybuikje te zien.
In een interview met GQ afgelopen jaar noemde Rocky zijn vriendin al 'the love of my life'. "She amounts to probably, like, a million of the other ones," zei hij in het blad. "I think when you know, you know. She's the One."
De zangeres liet destijds ook al weten graag moeder te willen worden. In 2020 zei ze al dat ze drie of vier kinderen wil.
Twee maanden terug kwamen de geruchten al op gang over een eventuele zwangerschap. Tijdens de onafhankelijkheidsceremonie van Barbados droeg ze een oranje jurk van Bottega Veneta waar haar buik werd geaccentueerd.
Fans vroegen zich daarna meteen af of Rihanna in verwachting is. Rihanna ontkende de geruchten meteen. "Haaaaa! Stawwwp! You ain't come to the first 10 baby showers!" zei ze toen.
Rihanna en A$AP Rocky zijn al een lange tijd vrienden. Na de break van Rihanna met businessman Hassan Jameel in januari 2020 sloeg de vonk over.