Rihanna weggestuurd bij moskee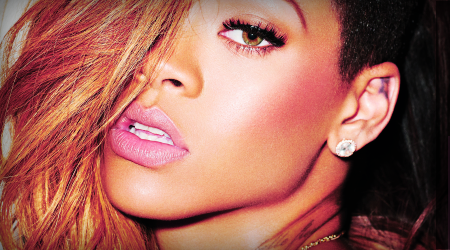 Rihanna houdt ervan om de grenzen van anderen op te zoeken. Tijdens haar tripje naar Abu Dhabi wilde de popster foto's maken van haar bij een moskee. Ze werd vriendelijk doch dringend verzocht om op te rotten….
Ze was in de Arabische Emiraten voor haar 'Diamonds World Tour'. Zoals ze in Amsterdam een jointje zou roken, wilde ze in Abu Dhabi graag een moskee bezoeken en wat foto's maken. Dat mocht niet. "She was asked to leave before entering the actual mosque, (she was in the courtyard taking pictures) after taking some photos that did not fit within the rules and regulations set out to preserve the sacredness of the center," schreef de moskee in een verklaring.
Rihanna was volledig gehuld in bedekkende kledij, waarbij alleen haar ogen en vingertoppen zichtbaar waren.
Vanavond staat Rihanna in het Yehosha Gardens Park in Tel Aviv, Israel.