Nicki Minaj in 2018 nog naar Nederland?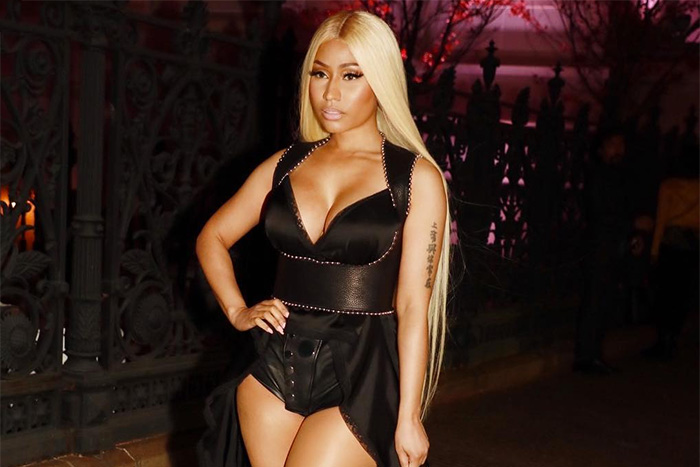 Are you ready? Het zou zomaar eens kunnen zijn dat Nicki Minaj eind dit jaar op een podium staat in Nederland. Ze hint naar een wereldwijde tour.
"Do you guys have a Citi bank card?" vroeg ze haar loyale fans. Ze gaf aan dat de pre-sale maar voor een beperkte tijd zou zijn. Eerder deze maand vroeg ze al of haar fans geld hadden klaar liggen voor een kaartje. 58% gaf toen in een poll aan dat ze er geen geld voor hadden.
Dit keer gaat ze het anders aanpakken. "US first. Then ALL AROUND THE WORLD. BUT THERE'S another surprise you don't know. Bwahaaahaahaaaaa." Tijdens haar tour wil ze ook meet & greets organiseren. "Only cuz my babes been so patient. But pls don't hold me to it."
"All ima say is this tour is ?????⬆️???????????? and if u miss it, don't be mad at Chun. Be mad at YOU! Chun gave u ALLLL the time in the world. This album so ?????????????????????????????????? AAAAHHHHHHHH!!!! I can't take it!"
Een officieel statement wordt binnenkort verwacht als er meer bekend is. Er moet nog een en ander worden geregeld voor de optredens. Ze maakt zich nu in elk geval alvast klaar voor de performances tijdens SNL op 19 mei.
Het zou de eerste tour worden van Nicki Minaj sinds 2015. Ze stond op 19 maart 2015 in de Ziggo Dome voor 'The Pinkprint Tour'.