Jennifer Hudson en Azealia Banks live op L.A. Gay Pride festival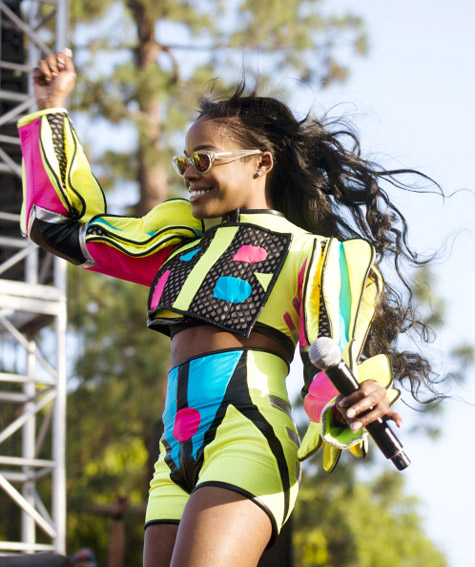 Net als in Amsterdam, is er in L.A ook een 'Gay Pride'. Die werd afgelopen zaterdag gehouden in West Hollywood en een aantal artiesten deden er aan mee.
Zo verzorgden onder meer Jennifer Hudson en Azealia Banks voor een performance, waarbij Azealia een cover deed van 'Show Me Love'. Ze hadden de tijd van hun leven. "I had such a good time at Pride today! The crowd showed me so much love I couldn't even take it," aldus Banks.
Azealia deed daarna meteen haar excuses voor eventuele vervelende dingen die ze in het verleden heeft gezegd over homo's. "I sincerely want to apologize to anyone who was hurt by the things I've said in the past. I won't go into it but you KNOW what I'm talking about. It wasn't nice and it wasn't fair…I hope the entire LGBTQ community will forgive me."
Jennifer Hudson sloot de avond af met een daverende set. De powerhouse-diva deed haar hits 'I Can't Describe', 'Pocketbook' en 'And I Am Telling You I'm Not Going'. Ook vanavond wordt er nog L.A Gay Pride gevierd. Dan staan de dames van Danity Kane op het podium.