Jay-Z bezig met reactie op Beyonce's 'LEMONADE'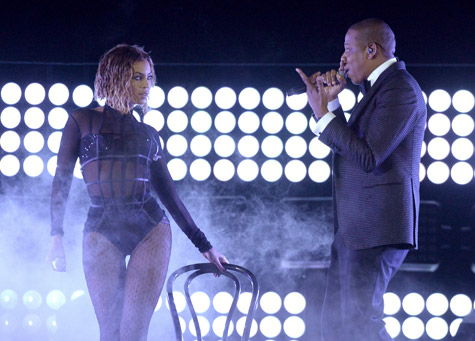 Beyonce bracht nogal wat teweeg met de release van haar album 'LEMONADE'. Op het album gaf Beyonce haar mannetje Jay-Z zowat een laatste waarschuwing met 'Don't Hurt Yourself' en 'Sorry', waarop ze zingt: "He only want me when I'm not there/He better call Becky with the good hair." Beyonce's fans gingen op zoek naar de persoon achter 'Becky'. Ze kwamen op Rachel Roy en Rita Ora, maar beiden ontkenden.
Sinds de release is Jay-Z nergens te bekennen om te reageren. Volgens bronnen zou hij 'zijn versie' van het verhaal willen vertellen op een volgend album. Volgens een bron zouden de beschuldigingen kloppen. Beyonce en Jay-Z stonden op het randje van een scheiding in 2014. "The album says it all," aldus een bron. "It explains how she and Jay got through the problem. The good outweighed the bad, so she gave him a second chance."
Jay's volgende album wordt de opvolger op 'Magna Carta Holy Grail' uit 2013.
In 2014 berichtten we al dat het koppel waarschijnlijk uit elkaar zou gaan. Blijkbaar zijn ze er toch goed uitgekomen. Vorig jaar kochtten ze ook alweer een peperduur huis.