Eminem en Rihanna doen 'The Monster Tour'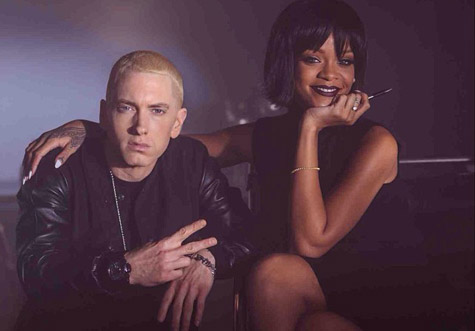 Eminem en Rihanna slaan deze zomer de handen ineen voor hun 'The Monster Tour'. Voorlopig zullen ze in drie steden in Amerika te zien zijn.
Concerten zijn gepland voor New York, Los Angeles en Detroit. "There are some shows coming up with Rihanna. It's a three-city tour: New York, L.A., and Detroit coming in August. The Monster Tour."
Eminem is momenteel nog bezig met zijn 'Rapture' tour met Kendrick Lamar en J. Cole.