Music News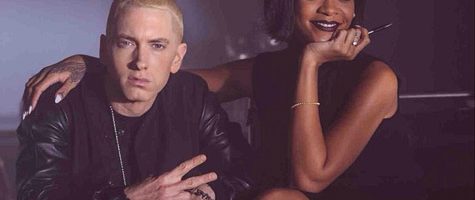 Rihanna pakt dertiende nummer 1 hit
Rihanna doet het gewoon nog een keer. Een jaar na haar #1 hit 'Diamonds', komt er weer een #1 hit bij. De dertiende op rij is 'The Monster' met Eminem. Ze stoot daarmee Miley Cyrus' 'Wrecking Ball' van de troon, die 3 weken op 1 heeft gestaan.
De zangeres bedankte haar fans en feliciteerde Em: "Ohhhhhh BOMBA!!!! #Jah RULE every ting!!!! We are #1 in this muthaPHUCKA!!!! @Eminem congrats to you and all the fans!! Wow!! I cant tell yall how I'm shaking! I cant believe this!! You did this!! #13 number 1′s! Where dey do dat at? Hardly! Yall epic az phuck."
'The Monster' is de tweede #1 hit van beide sterren. Eerder stonden Em én Rihanna hoog in de lijsten met 'Love The Way You Lie', die in 2010 ruim zeven weken in de hoogste regionen stond.
Facebook Comments