Doja Cat werkt aan nieuw rap-album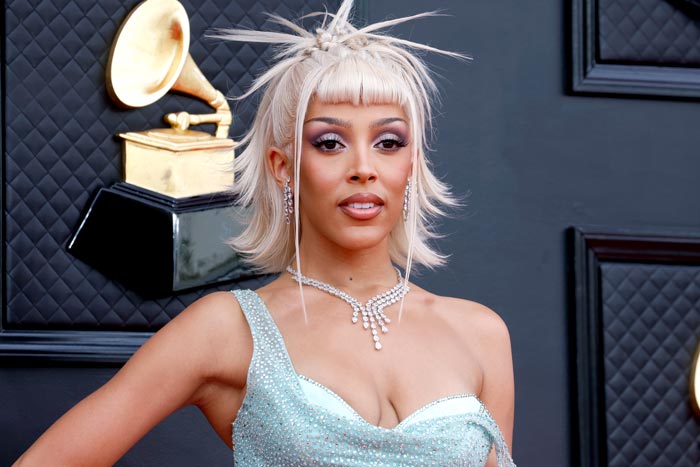 Nu Doja Cat uit de running is vanwege de operatie aan haar keelamandelen, heeft ze voldoende tijd om te werken aan nieuwe muziek.
Ze maakt nu bekend dat haar nieuwe album overheerst zal worden door rap. Dat zegt Doja in het juni/juli-nummer van ELLE.
Het nieuwe project wordt de opvolger van 'Planet Her' van afgelopen zomer. "I have been getting songs and things sent to me…. Oh f**k, I wish I could tell people! There's some really cool stuff that I got sent from friends. They're all working on beats, and I'm giving them notes and they know what I want, so I'm excited."
In het interview praat ze ook over haar fascinatie voor Nicki Minaj. "I think her as a businesswoman really inspired me," zegt ze over haar 'Say So' collabo. "The way Nicki can carry herself felt almost alien to me, because I was kind of a little runty kid, trapped in her room, just watching YouTube videos. And back then I was like, 'Damn, that's dope.'"
Doja's track 'Best Friend' met Saweetie werd genomineerd voor Best Rap Song tijdens de Grammy's, maar ze ging uiteindelijk weg met de award voor Best Pop Duo/Group Performance voor 'Kiss Me More' met SZA.