Doja Cat cancelt optredens vanwege operatie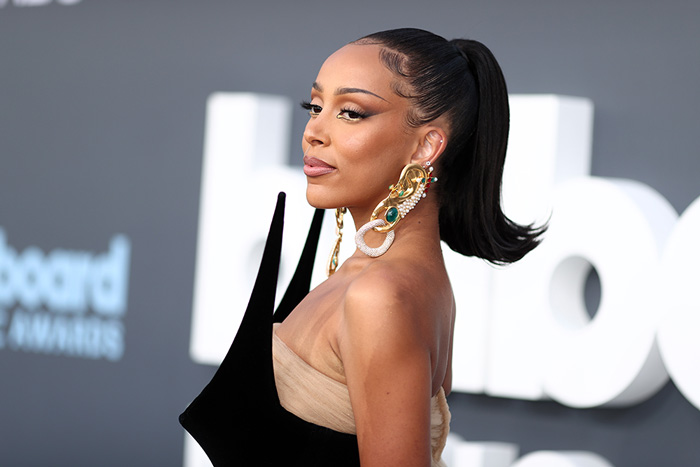 Er komt voorlopig een einde aan de optredens van Doja Cat. Ze cancelt voorlopig haar optredens vanwege een operatie.
De 'Kiss Me More' rapper wordt geopereerd aan haar amandelen. Dit nieuws deelde ze op vrijdag.
Hoewel de operatie routine is, moet Doja wel een tijdje recoveren. "I wanted you to hear it from me first," schrijft Doja Cat in een post op Instagram. "Unfortunately I have to have surgery on my tonsils asap. The surgery is routine but the recovery is going to take awhile due to swelling."
Omdat de recovery zo lang duurt, moet ze in elk geval Glastonbury en Lollapalooza voorbij laten gaan. Ook haar optredens tijdens The Weeknds 'After Hours Til Dawn' tour gaan niet door.
Donderdag liet ze haar fans al weten dat ze de volgende dag met slecht nieuws zou komen. Haar fans maakten zich toen grote zorgen. Ze legde uit dat haar keelamandelen verwijderd moeten worden omdat ze er vlak voor de Billboard Music Awards last van kreeg.