Doja Cat en Nicki Minaj droppen 'Say So' remix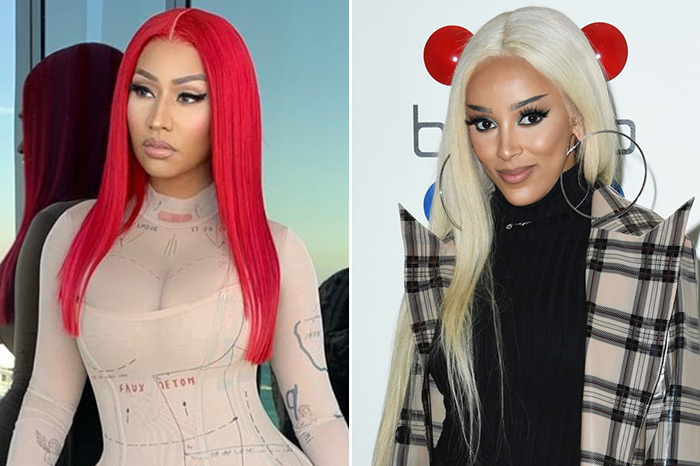 Deze week lieten we je al weten dat Nicki Minaj op de officiële remix van Doja Cat's 'Say So' is te horen. En vandaag is de remix uitgebracht.
Nicki is al een lange tijd afwezig van social media, maar Doja Cat drijft haar weer naar buiten. Ze rapt op de remix onder andere over Michael Jordan en haar seksualiteit. "Used to be bi, but now I'm just hetero." Ook komt de coronacrisis aan bod: "Ain't talkin' medicine, but I'm made of morphine / Ever since I put the cookie on quarantine / You know this thing A-1 like a felony / All he gotta do is say the word like a spelling bee."
'Say So' is afkomstig van Doja's album 'Hot Pink', die al meer dan 1,5 miljoen keer over de digitale toonbank ging in de USA.
Check de remix hieronder: