DJ Khaled kondigt nieuw album 'Grateful' aan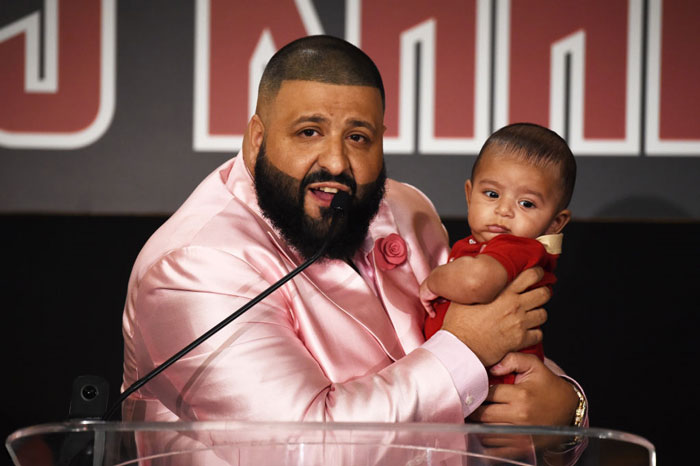 Dj Khaled is dankbaar, zo laat hij op zijn nieuwe aankomende album horen. De rapper/producer kondigde de titel van zijn tiende studioalbum aan tijdens een persconferentie in het Beverly Hills Hotel.
"The title is Grateful," zei Khaled, die vergezeld werd door zijn vrouw en zoon Asahd. "This title means so much to me. Especially coming off Major Key and seeing that love…The message here today is love. Love is the key and love is the answer."
Chance The Rapper was ook aanwezig en gaf een korte speech. "Today is historic. That's why you're all here. I'm here to celebrate and stand in solidarity with a man who's done historic things time and time again." Daarna zei Khaled dat hij en Chance aan iets 'geheims' werken. Ook Diddy gaf zijn positieve woorden aan Khaled.
Afgelopen jaar dropte Khaled zijn negende chart-topping album 'Major Key', dat op een nominatie kon rekenen voor een Grammy award die aankomend weekend worden uitgereikt.