DaniLeigh zingt op Dead To Me over toxic relatie met DaBaby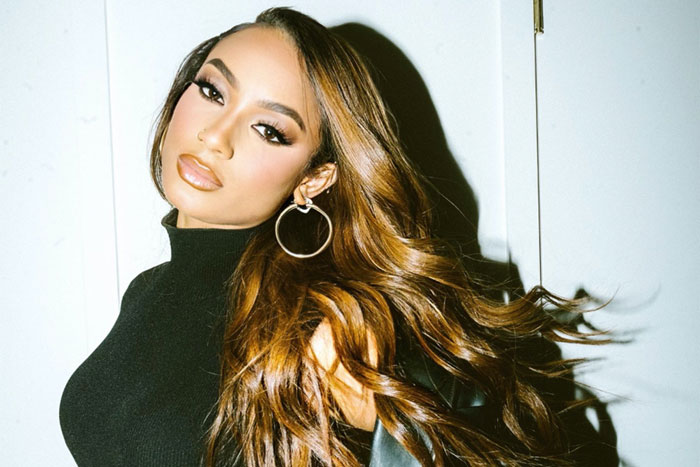 DaniLeigh zingt op haar nieuwe nummer 'Dead To Me' over haar nogal toxic relatie met haar ex DaBaby.
In november zagen we op Instagram hoe Dani en DaBaby nogal tegen elkaar tekeer gingen. Na de ruzie belde DaBaby de politie om Dani uit huis te laten halen. DaBaby claimde te zijn mishandeld. Ze werd er ook voor gearresteerd.
"You know you're dead to me / I ain't got no more time for toxic energy," zingt ze op het nummer. "Mama never liked your ass, brother wanna fight your ass, daddy hate your trifling ass."
Op het nummer claimt ze ook dat DaBaby vreemdging tijdens hun relatie. "You fu**in' all these hoes / Thinking I wouldn't know / You played me like a fool, lil baby / Got a bitch thinkin' I'm crazy," zingt ze erover. "This pussy don't belong to you no more."
De twee begonnen in september 2019 met daten. Dani was recentelijk te gast bij Angie Martinez om te praten over haar knipperlicht-relatie met DaBaby. "It was toxic," zegt ze stellig. "We had our really good times and we were in love. He had his little mess-ups and stuff, so we'd break up for a month and then get back together… We broke up a lot."
In het interview vertelde ze meer dat haar relatie met DaBaby niet makkelijk is, maar dat ze voor hun kind alles over hebben. "I've just learned to love myself so much more. Because I feel like I really did love him so much that I was just giving it all to him … I didn't even focus on my career."
'Dead To Me' is de eerste release van Dani's aankomende EP 'My Side', waarop ze duidelijk letterlijk haar kant van het verhaal wil vertellen.