Chris Brown showt Indigo tracklist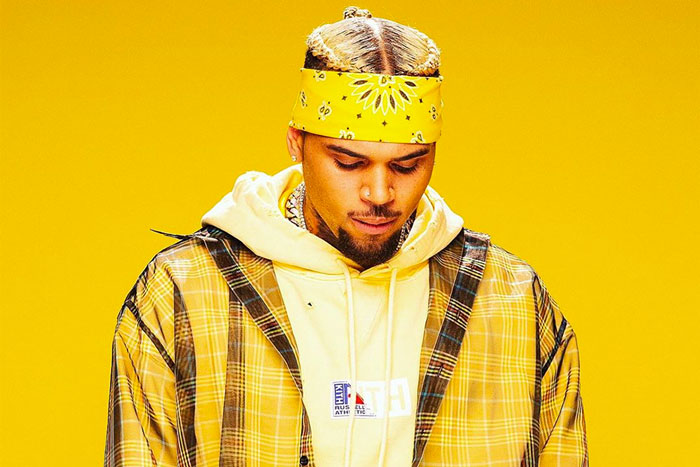 Deze maand komt Chris Brown's nieuwe album 'Indigo' en als voorproefje laat Chris ons de tracklist zien.
'Ingido' is zijn negende album. Op Instagram liet Chris visuals zien met daarop de behoorlijk lange tracklist.
Naast 'Wobble Up' met Nicki Minaj en G-Eazy, vinden we ook samenwerkingen met onder andere Justin Bieber, Lil Wayne, Trey Songz, Tyga, Gunna, Juicy J en Lil Jon. Ook 'No Guidance' met Drake vinden we op heet album.
Het album telt 37 tracks, waaronder de eerder uitgebrachte singles 'Undecided', 'Back To Love' en 'Wobble Up'. "THANKS TO ALL THE WONDERFUL TALENTED ARTIST WHO HELPED ME CREATE THIS PROJECT!"
'Indigo' zou in eerste instantie op 21 juni uitkomen, maar werd een week uitgesteld. De release staat nu op 28 juni 2019.
INDIGO TRACKLIST
1. "Indigo"
2. "Back to Love"
3. "Come Together" (feat. H.E.R.)
4. "Temporary Lover" (feat. Lil Jon)
5. "Emerald" (feat. Juvenile and Juicy J)
6. "Burgundy"
7. "Red"
8. "All I Want Is" (feat. Tyga)
9. "Wobble Up" (feat. Nicki Minaj and G-Eazy)
10. "Keep A Stack" (feat. Lil Wayne and Joyner Lucas)
11. "Heat" (feat. Gunna)
12. "No Guidance" (feat. Drake)
13. "Girl of My Dreams"
14. "Natural Disaster"
15. "Aura"
16. "Don't Check On Me" (feat. Justin Bieber and Ink)
17. "Sorry Enough"
18. "Juice"
19. "Cheetah"
20. "Undecided"
21. "BP"
22. "No Judgement"
23. "Side Ni**a"
24. "Throw It Back"
25. "All On Me"
26. "Sexy" (feat. Trey Songz)
27. "Let's Smoke"
28. "Early On" (feat. Tank)
29. "You Like That"
30. "Troubled Waters"
31. "Take A Risk"
32. "Lurkin" (feat. Tory Lanez)
33. "Trust Issues"
34. "Actin"
BONUS
35. "Part of the Plan"
36. "Play Catch Up"
37. "Dear God"