Bokspartij DMX en Zimmerman gaat niet door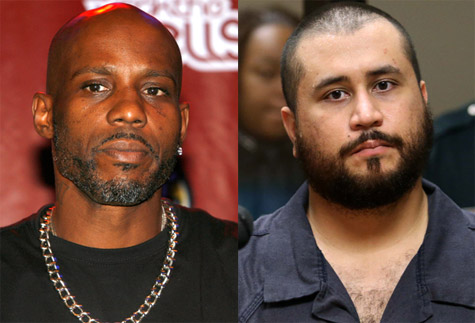 Daar kon je op wachten. Het boksevenement waarbij DMX het zou opnemen tegen moordenaar George Zimmerman gaat niet door. Dat zegt promoter Damon Feldman zaterdag. "I'm sorry for anyone I hurt with this, but this was a very big opportunity," staat in een statement.
Er werd veel kritiek geuit op het evenement en dat is het hem niet waard. "It was worth a lot of money to me, but people's feelings meant more to me. I walked away from a million dollar payday with this fight but to be honest, I'd rather be happy and make people happy. Thank you." In muziekblad The Rolling Stone zegt Feldman dat het een verkeerde beslissing was om Zimmerman erbij te betrekken. "I looked into the eyes of my son and daughter today and couldn't imagine someone killing them and getting off scot-free. It just really hurt. It was a tough decision because I could have made two million dollars here, but at least I have my dignity. I'm happy. Thank you."
Het evenement zou op 15 maart plaatsvinden. DMX werd uitgekozen om het op te nemen tegen Zimmerman, maar bedacht zich ook nog even op het laatste moment. De rapper wilde alleen meedoen als het gewonnen geld naar een goed doel ging.
Vlak na de bekendmaking van het stoppen van het evenement, verwijderde Feldman de tweets. Aanstaande dinsdag geeft hij een persconferentie.