Azealia Banks's eerste single is 'Yung Rapunxel'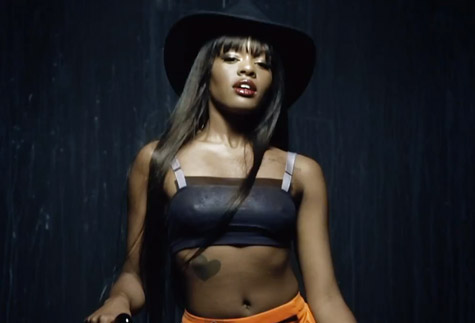 'Miss Amor' is niet meer de single die Azealia Banks gaat uitbrengen. Ze heeft besloten een ander richting in te slaan met de eerste single van haar langverwachte debuutalbum.
De 21-jarige Banks zou 'Miss Amor / Miss Camaraderie' als eerste single uitbrengen, maar dropt nu het door Lil Internet geproduceerde 'Yung Rapunxel' op 12 februari, de naam van haar alter-ego.
"BIG CHANGE OF PLANS," tweette Azealia. "My first single is actually not going 2 be Miss Amor / Miss Camaraderie. It's going 2 be a song called 'YUNG RAPUNXEL' prod. By @LILINTERNET." Haar debuutalbum komt later dit jaar.