Ariana Grande weer gespot met Big Sean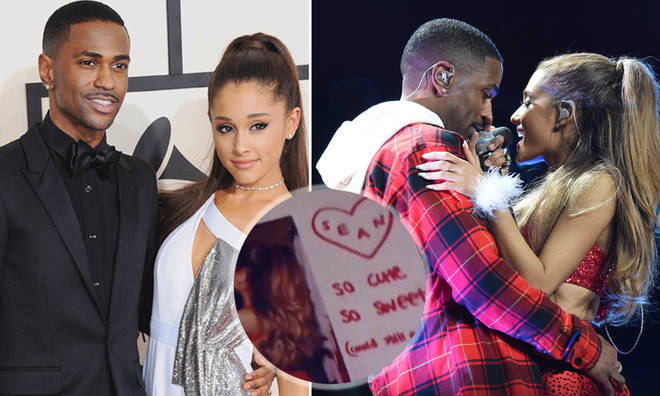 Ariana Grande's woorden 'thank u, next' lijken eerder 'thank u, come back' te zijn. De zangeres is namelijk gespot met ex-vriend Big Sean.
De twee zouden deze week in Los Angeles samen bij een opnamestudio gezien zijn. Ariana stond in de studio en Sean leek haar op te pikken. Ze reden in zijn auto weg.
Ariana en Sean waren een jaar bij elkaar toen bleek dat ze in april 2015 een einde maakten aan hun relatie. Ariana dook daarna op Mac Miller en Pete Davidson en Sean ging uit met Jhene Aiko.
Dat relaties gek lopen blijkt wel uit een eerder interview. In 2014 zei Ariana over Big Sean: "He is one of the most amazing men in the whole world, and that includes my grandfather and my brother." In haar nummer 'thank u, next' vertelt ze hele andere dingen.