A$AP Ferg laat volgers lachen met blunder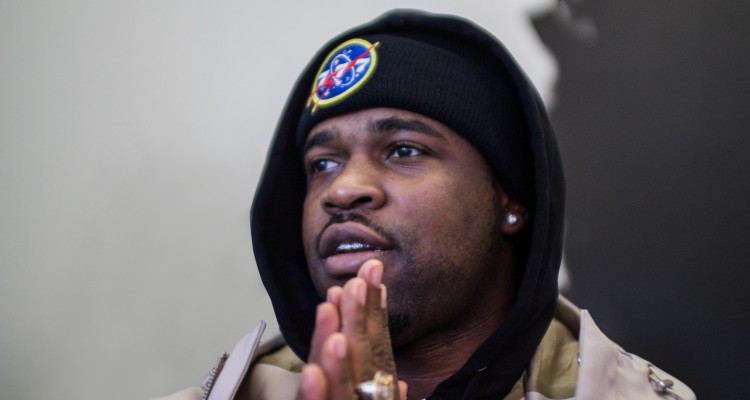 A$AP Ferg kondigde kort geleden zijn nieuwe album 'Always Strice And Prosper' aan. De rapper brengt het album begin 2016, zo meldt hij op Twitter.
Hip Hop manager Michael C Clark promootte de komst van het album met een shout out. De rapper begreep dit echter niet helemaal, tot grote hilariteit van zijn volgers.
Clark tweette: "@ASAPferg announces the name of his forthcoming album." De rapper reageerde daarop met: "u said fourth coming album it's only the second."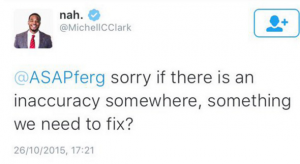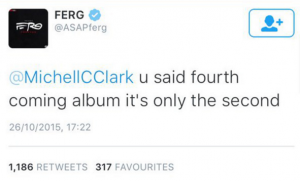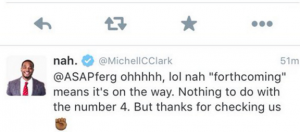 The education system failed you immensely @ASAPferg

— #GriseldaGhost (@BigGhostLtd) October 26, 2015
As Stupid As Possible Ferg — Ethan BOO!ker (@Ethan_Booker) October 26, 2015
You Twitter meanies made ASAP Ferg delete those tweets. More info will be fourth coming—- I mean forthcoming.

— Anne of Peen Gables (@BougieLa) October 26, 2015
im asap ferg, im naming my next album fourthcoming — evan auerbach (@evboogie) October 26, 2015
ASAP Ferg getting bodied by a reading error pic.twitter.com/2NtwKjRqym

— ITSBIZKIT (@itsbizkit) October 26, 2015
Ferg blamed it all on speed reading:
@MichellCClark hahhh that's what I get for speed reading . You was right bro thanks for the shout — FERG (@ASAPferg) October 26, 2015
Well, that's one way to promote an album.