T-Pain vertrekt van podium nadat toeschouwer strandbal gooit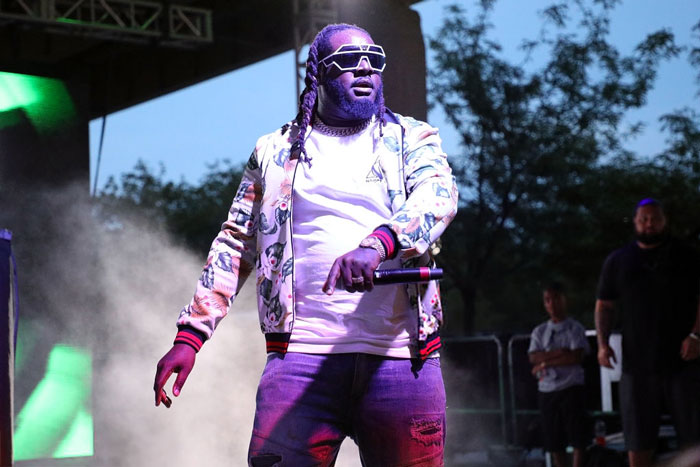 T-Pain stond dit weekend op het podium in Denver voor een optreden bij een B'Nai B'Rith Youth Organization (BBYO) Convention, maar dat was niet voor lang. Hij stopte abrupt de show toen er een strandbal naar hem werd gegooid.
De rapper deed net zijn hit 'Bartender' toen hij van het podium afstapte. Een aanwezige toeschouwer zei dat Teddy Pain al geirriteerd was omdat er andere spullen naar hem werden gegooid, maar de strandbal was de druppel voor hem. "It is also worth mentioning that all the kids at the concert were put in a bad mood due to the circumstances."
Volgens de toeschouwer, die zijn verhaal deed op Reddit, was de vibe tijdens het concert al niet goed. Veel aanwezigen stonden buiten omdat ze het te saai vonden binnen.
T-Pain waarschuwde de toeschouwers eerder al dat hij weg zou gaan als er iets naar hem zou worden gegooid. De organisatie heeft nog geprobeerd om hem terug te krijgen, maar dat lukte niet.
Het publiek leek zich geen zorgen te maken om het vertrek van T-Pain. Check de beelden: